So after replacing all of my suspension components I found that my wheel offset was not enough to bring my front wheel flush with the body…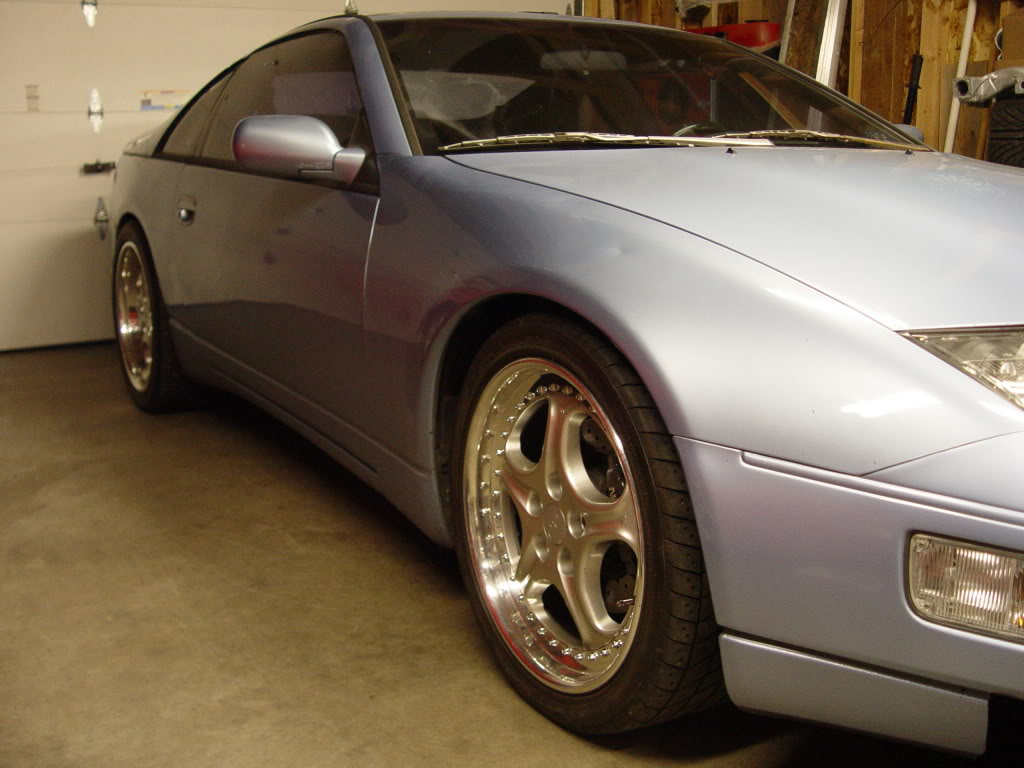 So I measured the distance it was off and ordered a Version 1 Ichiba Hubcentric 15mm spacer kit with new longer wheel studs. The version 2 kit has an adapter that you attach to your existing sheel studs. Then the plate has new wheel studs in it. Seems like more points of failure to me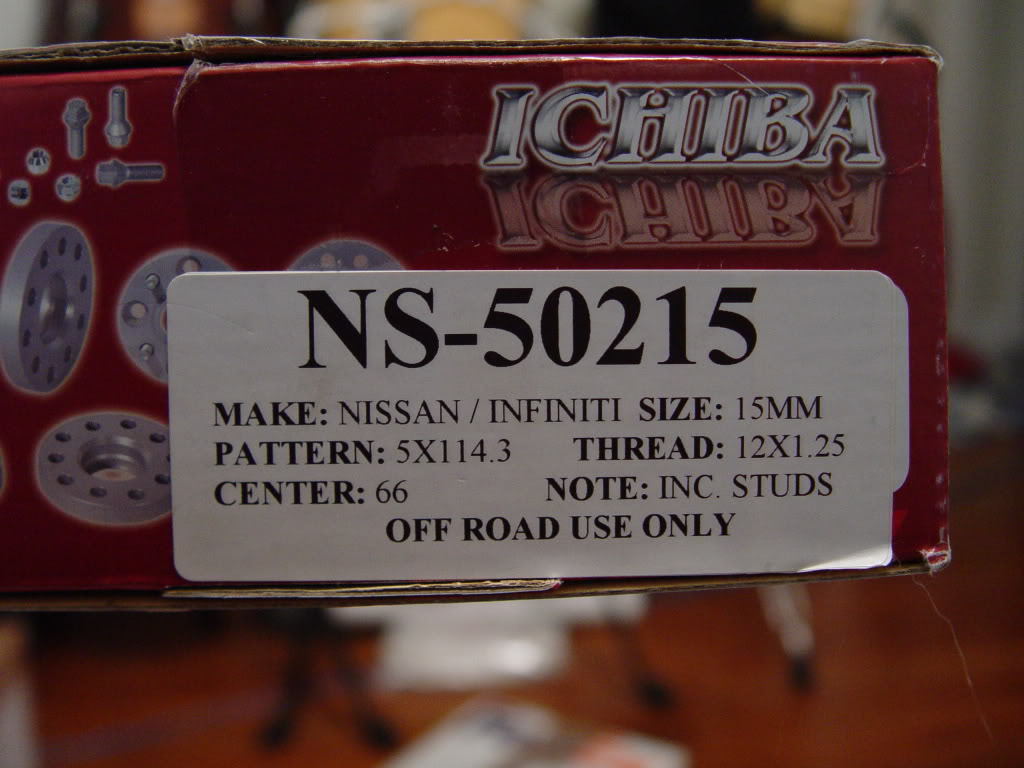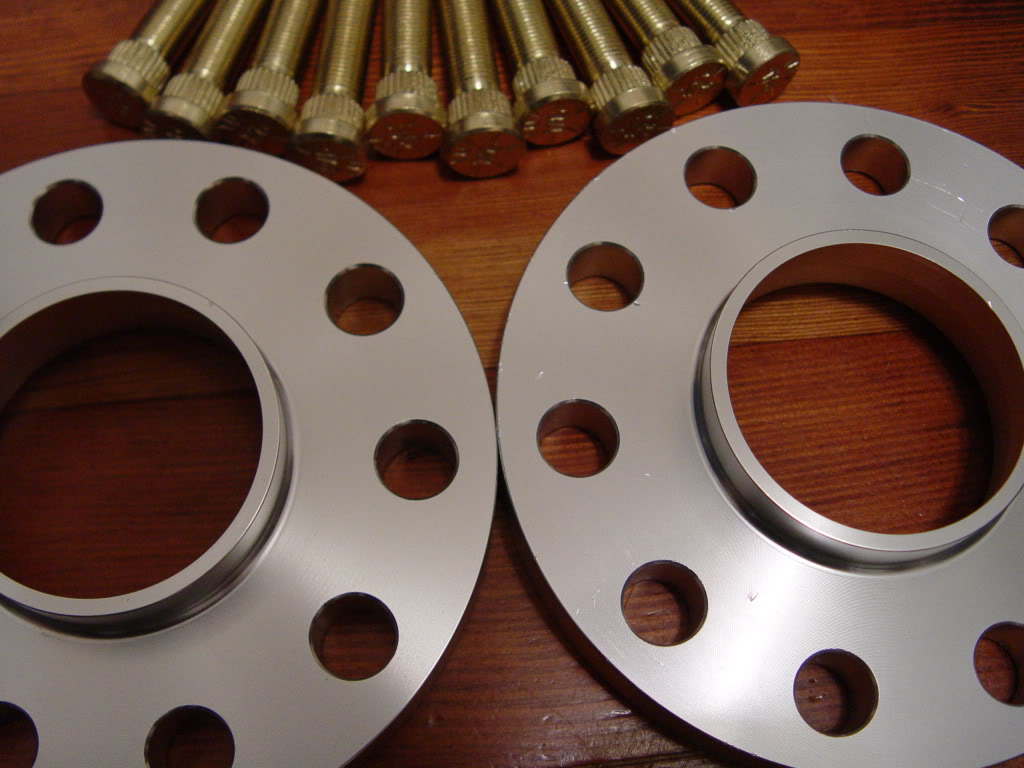 Once you get your car in the air and properly blocked, here are the tools you will need…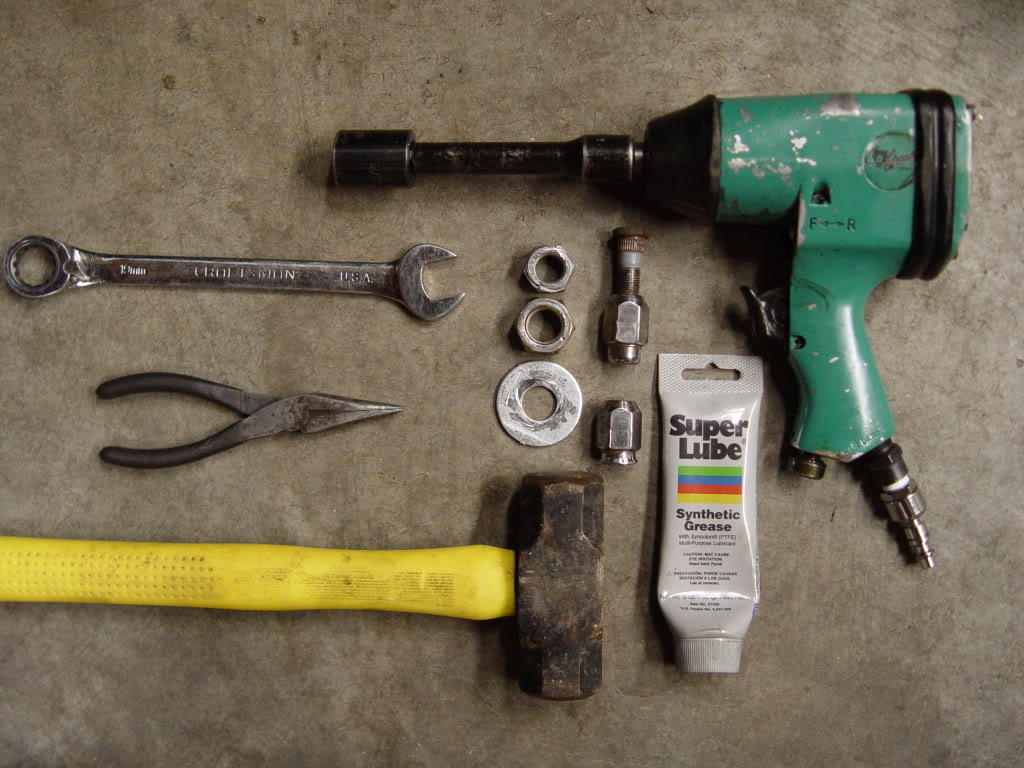 Remove your wheel…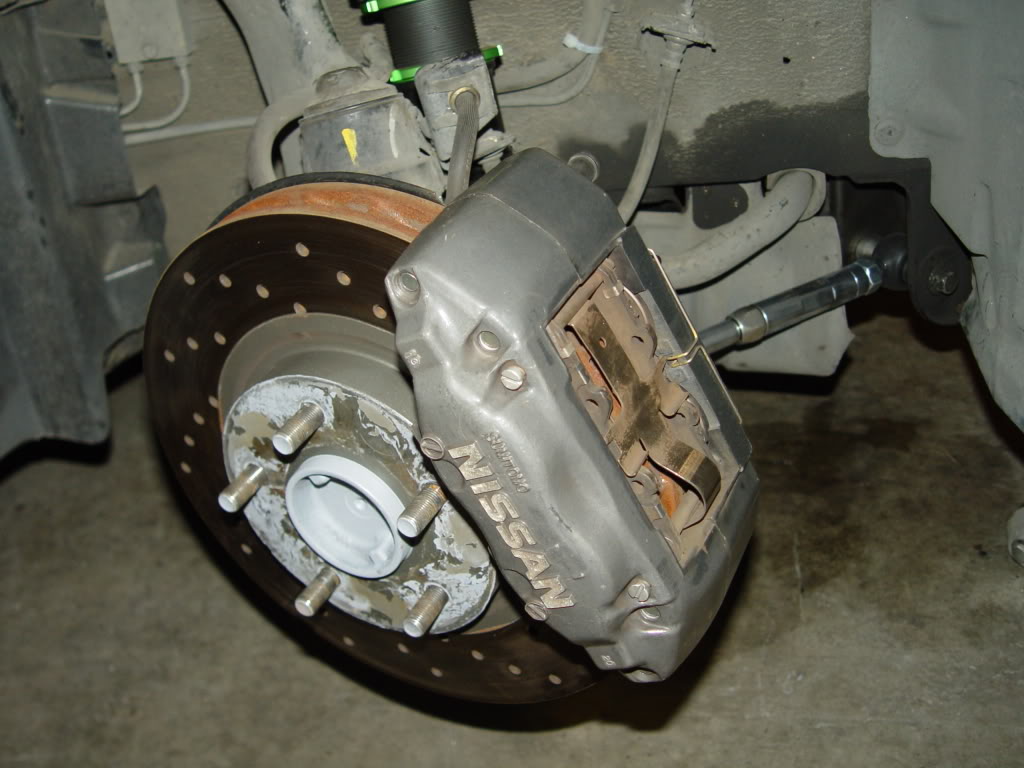 Remove the two Brake Caliper bolts and the spring clip for your Brake Line (red dots)…
Remove your Brake Caliper…
Remove the Brake Rotor and align the wheel stud with the recess for removal (red dot). Spin an old lug nut or a nut of the same thread pitch and size on to the wheel stud to be removed. Strike the lug nut pretty hard with a HEAVY hammer. I used a 4lb mini sledge….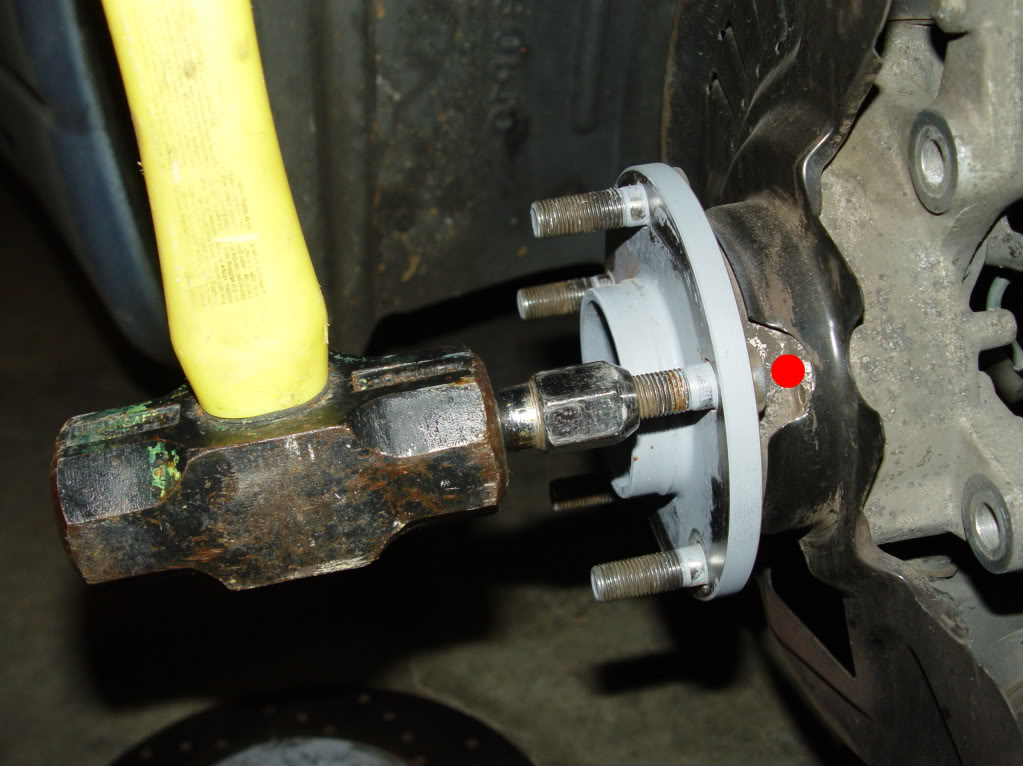 The stud is out. If the stud was broken to begin with then you will sometimes have to use a cold chisel or a punch to remove the remains of the wheel stud…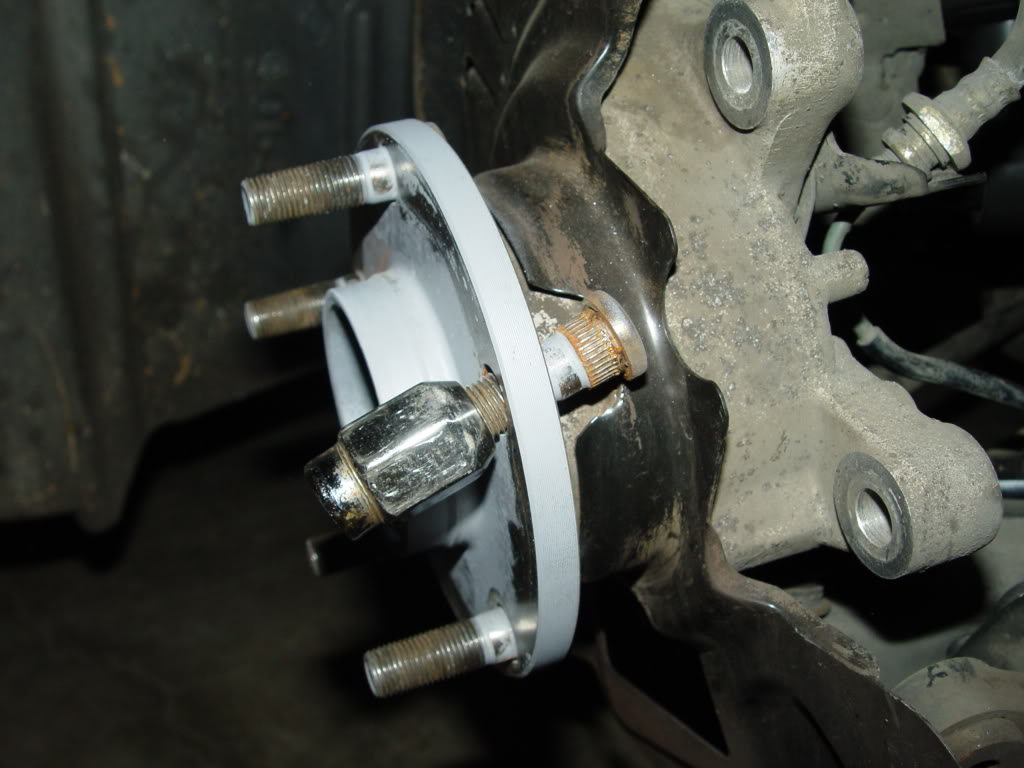 Once all of the wheel studs are out you will simply insert the new stud through the recess and make yourself a stud puller with washers or whatever you have laying around. They have to be strong due to the force it takes to get these bad boys set in place. It takes so much force I like to put just a dab of silicone grease on the splines to help them go into the rusty old hole easier…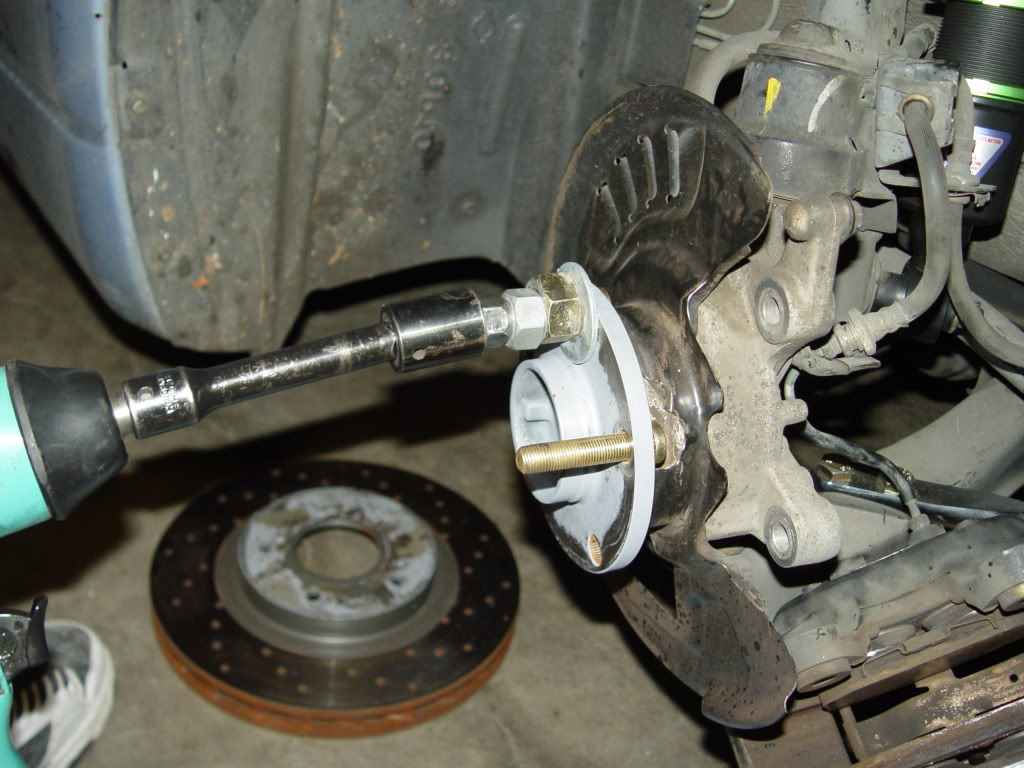 Impact away until the stud is FULLY SEATED!!!…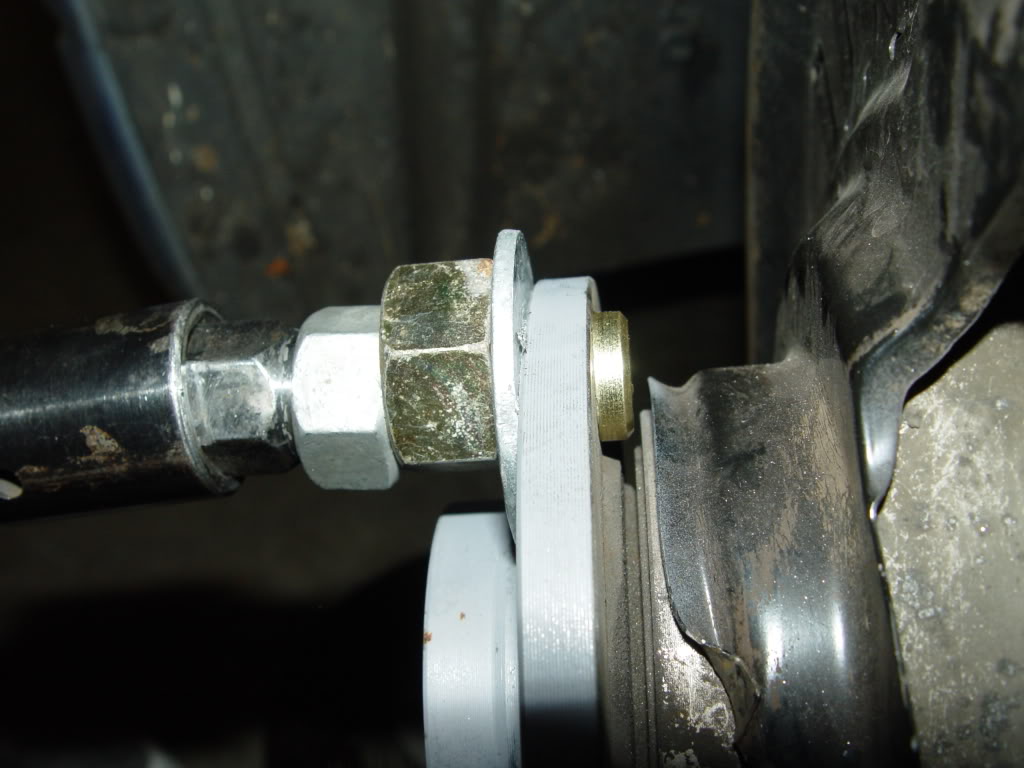 THIS STUD IS NOT A FULLY SEATED STUD AND IT WILL FAIL IF DRIVEN ON!!!
This also shows what happens when you do not keep your stud aligned with the recess for stud removal. You screw up your backing plate like a MORON (red dot)…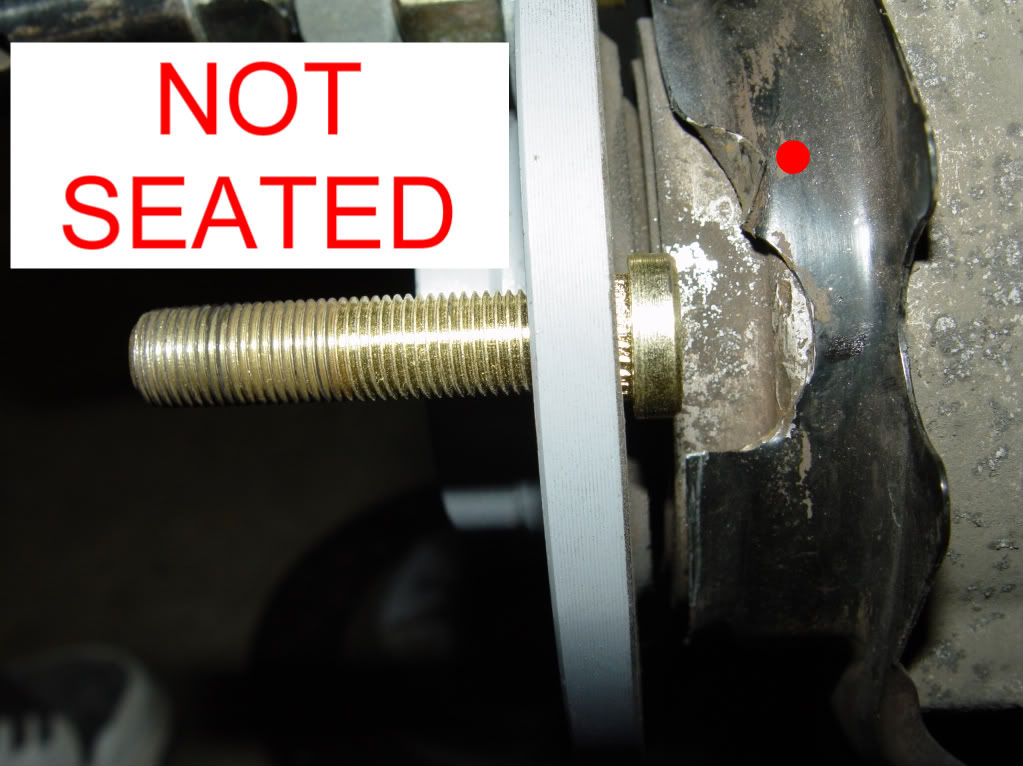 Repeat the process 4 more times and you are golden. Install the Brake Rotor, Brake Caliper bolts and spring clip. Slide your Hubcentric Spacer on…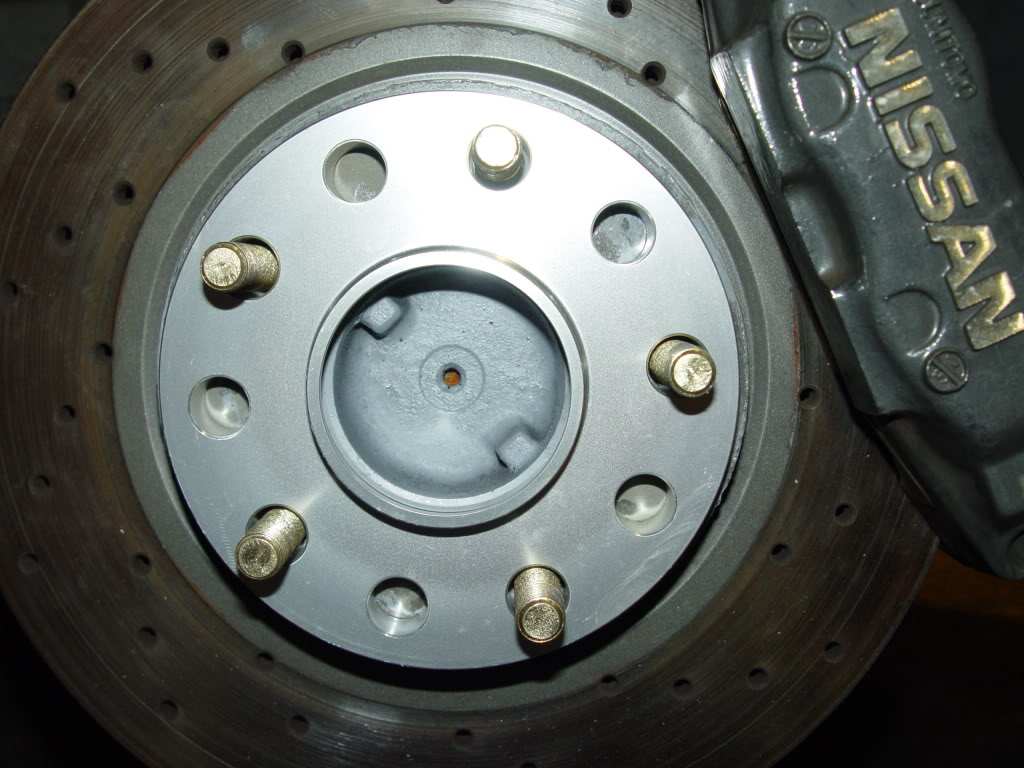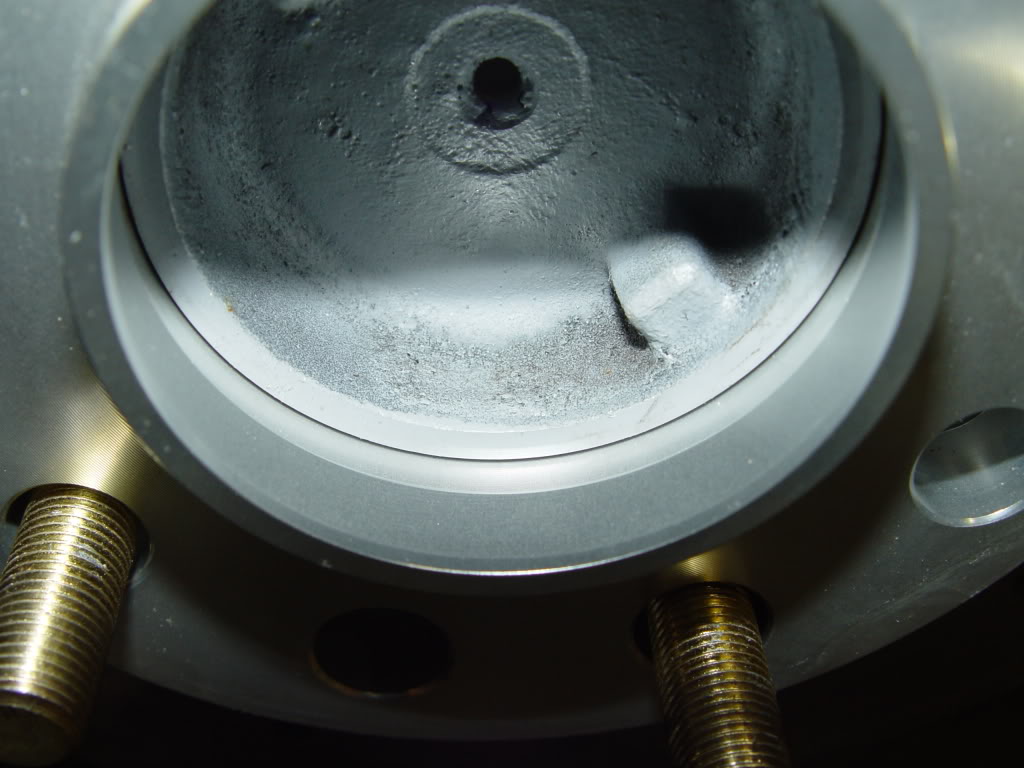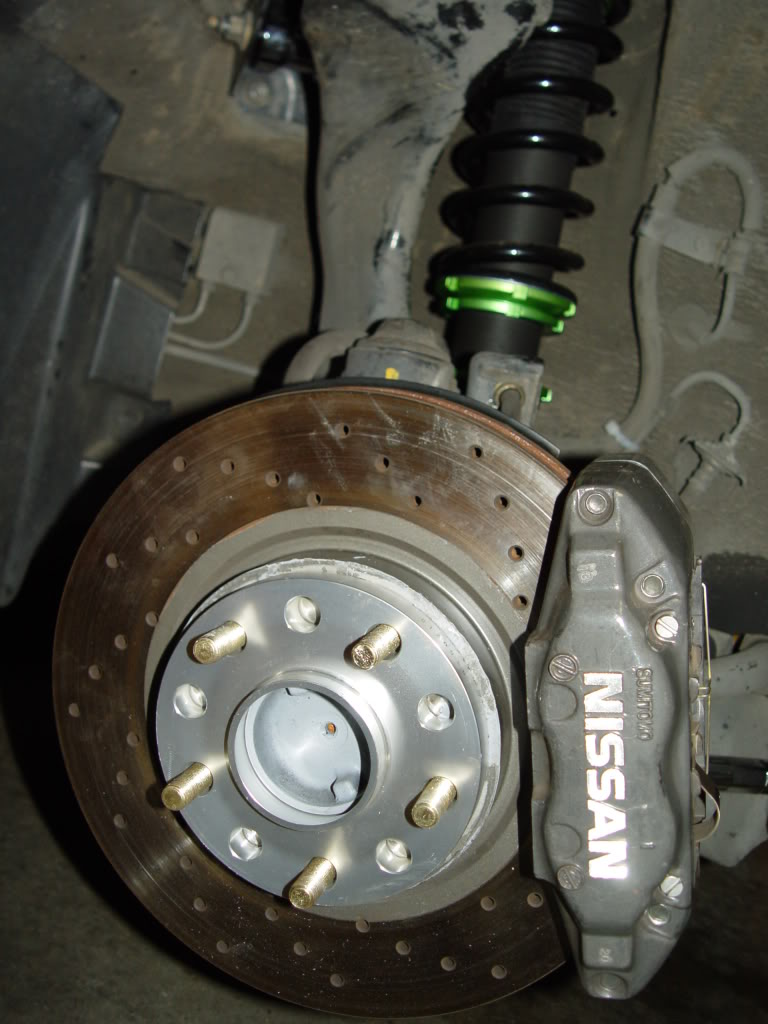 Install your wheel lug nuts snug, lower the vehicle then torque the lug nuts to specifications. Never torque the lug nuts for your wheels in the air. Always snug them up then drop the car then torque to spec.
Here is where she sits now. Very flush and very nice…